Further details remain under wraps, and it's not expected that the 671bhp, 500-mile Inception concept gives any real clue as to the future technical make-up of the SUVs, which are highly competitive in their respective segments. 
However, Peugeot has previously released a preview of its future all-EV line-up, showing how each of the seven new cars due by 2030 will be influenced by the Inception.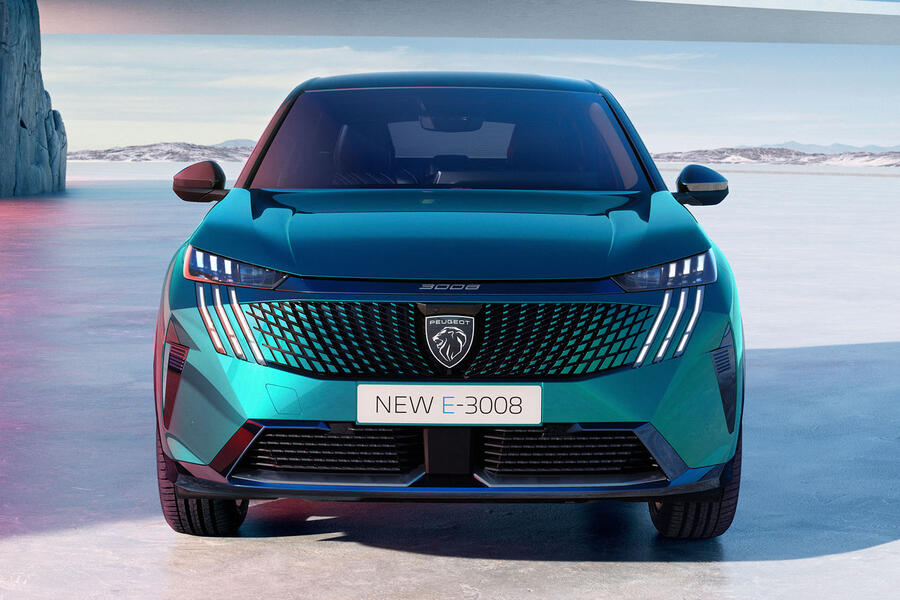 Three SUV-shaped models are included in this line-up, and no doubt the e-3008 is in the middle of them, sitting between the e-2008 and e-5008.
Each will have much more rakish proportions than its predecessor and wear a striking new visage modelled on the Inception, defined by a new LED interpretation of Peugeot's 'claw' light signature. 
The e-3008 will show exactly how Peugeot plans to rethink the concept of the traditional SUV with a focus on aerodynamic efficiency – and thus range per charge. 
Company boss Linda Jackson highlighted that the Inception's rakish form points to a need to avoid tall, flat-fronted silhouettes in future production cars, saying: "I don't think anybody is saying SUVs are going to disappear because they're still as popular as ever, but we're all looking for ways to make them more aerodynamic, so, therefore, you start to move into different silhouettes."