The Polestar 6 will not be restricted to just an initial 500 batch of cars, with Polestar CEO Thomas Ingenlath confirming that the brand "would not stop at 500 if people want it". 
This comes shortly after the 6 was presented The Quail and Pebble Beach in the US, where the 500-strong batch sold out just one week after its debut.
To be launched in 2026, Polestar design boss Maximilian Missoni said the purpose of the 6 was to "create an everyday sports car for the electric age". The car was able to be used as a "daily driver but with high-performance. 
He said that the firm also "played around with a coupe" for the 6 but settled on a folding hard-top roof.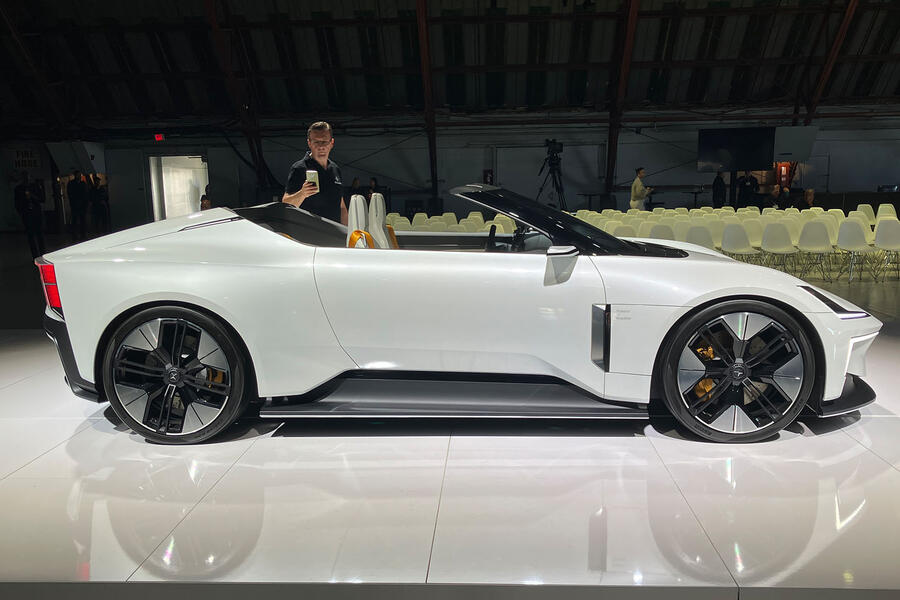 It takes much of its design influence from the O2 convertible concept shown in March this year, which reportdely received an "overwhelming" response from customers and led Polestar to put it into production as the 6.
The production 6 keeps the concept's folding hard-top and use the same bonded aluminium platform as the Polestar 5 grand tourer.
Speaking earlier in the year, Ingenlath said: "The high interest from our customers shows that a stunning electric roadster like the Polestar 6 has high relevance in the sportscar arena," said Ingenlath. "The open-top-plus-electric combination is clearly one that appeals to even the most die-hard petrolheads."