A supercar inspired by the Polestar Synergy concept would have a place in the firm's range and is "something we should take further", according to design boss Maximillian Missoni.
While there were no production plans yet, "the appealing and positive response" to the concept that was first shown at the Munich motor show, and "knowing the team would be capable" of engineering it led to something that "would be very exciting" to Polestar in the future.
"I'm not saying we'd do this, but we'd like to do this," he added. 
The role of Polestar's UK-based engineering team at the Horiba MIRA facility would allow a low-volume car to become more than a pipe dream, too.
This team, which has developed the new aluminium architecture for the Polestar 5 and Polestar 6 models, is geared up for creating specialist and high-performance model. 
However, Missoni said that if the Synergy were ever to make production, it would do so based on a monocoque, rather than the new aluminium architecture.
Missoni said that the Polestar brand absolutely had the "pull" to be able to create a supercar and it was "exciting and inspiring to see where the brand would go".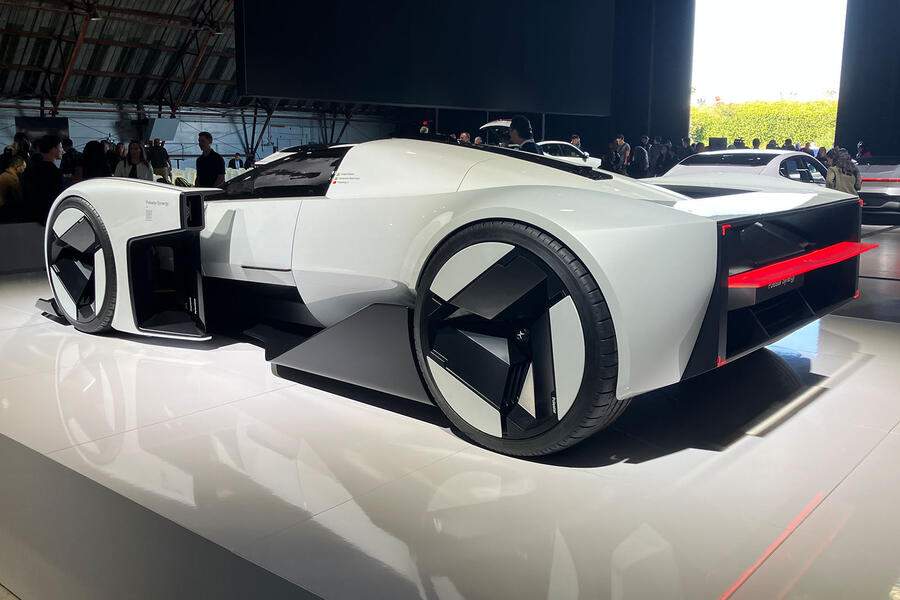 The Synergy concept was billed at its unveiling as a "fantasy supercar" that combines three models created for a design contest. 
After 600 contest entrants were whittled down to 10, three winners were selected. Two based in France contributed to the exterior, while one from China took the lead on the interior. 
The winners worked alongside the Polestar design team for six months to finalise the design of the concept, which measures 1.07 metres tall and 4.65 metres long. It features imposing wheel arches, a large front splitter and a dramatic rear lightbar. 
Polestar said the exterior design takes inspiration from a hammerhead shark, plus "emotional durability" and "technical upgradability".